9 Weeks Pregnant – Mother's Progress
By the time you are 9 weeks pregnant the reality of being pregnant will probably have hit home by now as you should have already had your first antenatal appointment and may have even seen the first scan of your baby. Along with your antenatal appointment, it is also worth visiting your dentist for a micro clean too. During pregnancy a lot of women will experience bleeding gums. It is not something to be alarmed about and it doesn't hurt.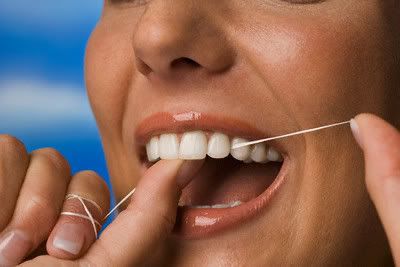 9 Weeks Pregnancy – Dental Care
Those pregnancy hormones are, once again, the culprit of this. As progesterone softens and slackens everything else in your body to accommodate you for pregnancy, so too will your gums soften. You will probably notice that they appear red, soft and puffy. This does not necessarily mean that you have gingivitis but it does mean that they are vulnerable to infection.
You will need to adopt a very strict dental hygiene routine throughout your pregnancy. It's best to use a soft brush for gently brushing over the gum line and be sure to floss daily. Many people floss incorrectly by just flossing between the teeth. The floss needs to ride up high under the gum line to ensure that no debris is left behind.
The gums are always a good indication of any infections that begin in the body so if you begin to experience any pain you will need to visit your dentist immediately as gum infections can quickly spread to other parts of the body and cause other related complications. Infections during pregnancy can give you a higher chance of delivering a pre-term or low weight baby.
NOTE: When you do visit the dentist, be sure to let them know that you are pregnant as you must not have any x-rays carried out within the first 13 weeks of pregnancy as the baby is still in the embryonic phase and it is known that x-rays can damage your baby's development at this stage.
If at 9 weeks pregnant you also find that you waist has begun to thicken, this is not normally associated with the size of your baby at this stage but more to do with your digestion. Your digestion can become slow and sluggish, resulting in constipation and trapped wind. The best solution for this is to eat little and often as you may find that your appetite has now increased somewhat, and combine fibre with lots of fluid into your diet. Do not take over the counter combatants without consulting your GP first.
Your weight gain can even fluctuate as much as 1-5 pounds in the course of a single day. Don't become hung up on weight gain during pregnancy, your healthcare advisor will keep an eye on this for you and advise accordingly. As long as you are following a healthy eating plan then that is all that matters.
If you haven't already done so, now would be a good time to think about any pregnancy screening tests that you may want or need to undertake. A blood screening test will usually be carried out between weeks 8-12 as a precursor to any genetic or congenital defects with your baby. Should the results of your tests be questionable then your GP will discuss the options of further screening through amniocentesis or chorionic villus sampling (CVS) if they are required.
By 9 weeks pregnant you should have approx. 50ml of amniotic surrounding your baby.
(See Pregnancy Week 9 – The Baby's Development)
STAGES OF PREGNANCY DEVELOPMENT